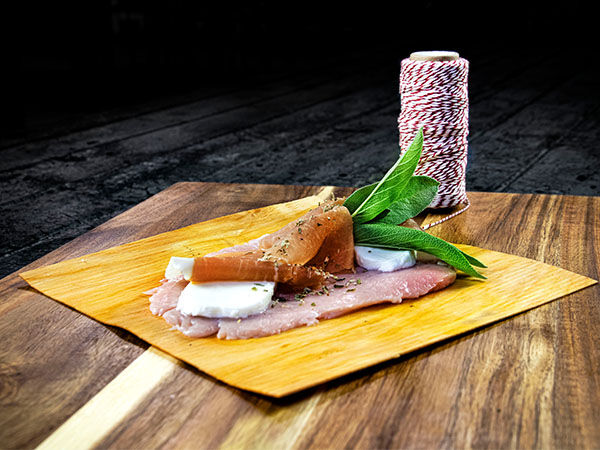 Veal slice
4 persons | Beef | Meat | Main dish
---
Preparation
Start by soaking the Wood Wrap in water. Do this for an hour.
Next, place the veal slices on the Wood Wrap and top with Parma ham, mozzarella, Provencal herbs and a little sage.
Finally, tie the wrap with butcher's twine and grill for +/- 15 min with indirect heat at a temperature of 180-200°C. The veal is ready when it has reached a core temperature of 65°C.
Back to
Ingredients
300 grams of veal slices
1 ball of mozzarella
10 slices of Parma ham
fresh sage
EldurApi Provencal herbs
Equipment
BBQ or oven
butcher's twine