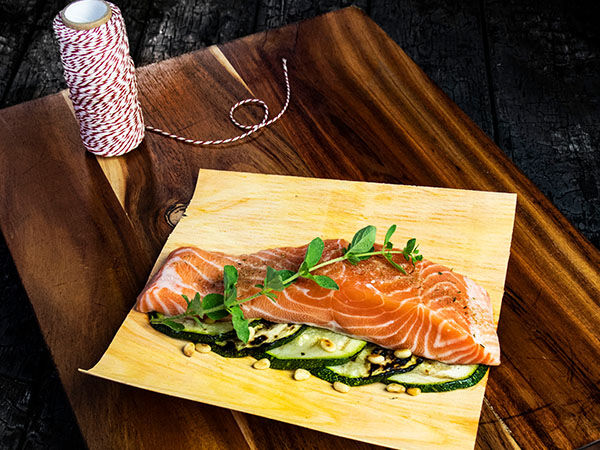 Salmon package
4 persons | Fish and shellfish | Fish | Main dish
---
Preparation
Start by soaking the Wood Wrap in white wine and water (50/50). Do this for one hour. Meanwhile, cut the zucchini into thin slices and after soaking, place them on the Wood Wrap.
Then place the salmon on top of this. Then sprinkle the salmon with the Fish herbs and top with dill and pine nuts.
Finally, tie the wrap closed with butcher's twine and grill the Wood Wrap for 15 minutes with indirect heat at 200°C.
Back to
Ingredients
1 slice of salmon
1 dash of white wine
1 zucchini
few sprigs of dill
pine nuts
EldurApi Fish herbs
Equipment
BBQ or oven
butcher's twine