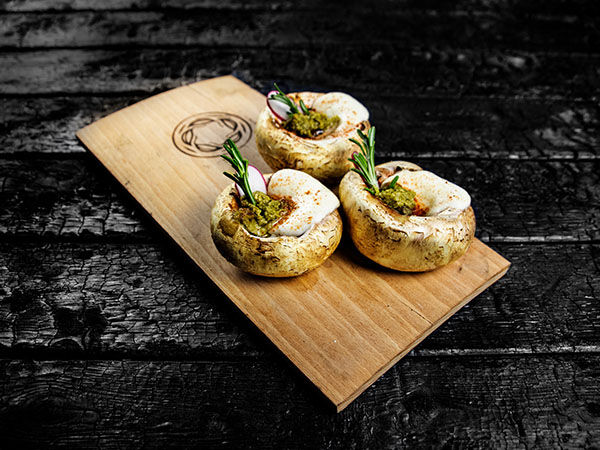 Magic mushrooms
4 persons | Vegetables | Vegetarian | Appetizer
---
Preparation
Begin by soaking the smoking board in water for one hour.
Meanwhile, cut off a piece on the convex side of the mushrooms so that they will stand up and remove the stem. Then fill the mushrooms with pieces of mozzarella and pesto and top with paprika, Japanese Smoked Salt and Japanese Szechuan Pepper.
Finally, cook the mushrooms on the smoking board with indirect heat at 180°C until the mozzarella is melted. Serve with bread and arugula.
Back to
Ingredients
8 large mushrooms
2 balls of mozzarella
50 grams of pesto
paprika
YAKINIKU Japanese Szechuan Pepper
YAKINIKU Japanese Smoked Salt
Equipment