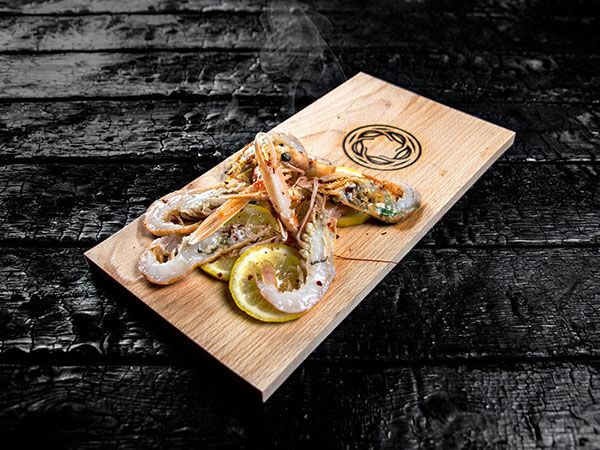 Langoustines
4 persons | Fish and shellfish | Fish | Main dish
---
Preparation
Start by soaking the smoking board in water (or water and wine 50/50) for one hour. Then cut the langoustines in half with a sharp knife.
Place the chili flakes, lemon zest, garlic and parsley on the board. Keep a little for the garnish. Then also place the langoustines flesh side down on the smoking board and sprinkle with Japanese Smoked Salt and Japanese Szechuan Pepper.
Finally, grill the langoustines for 5 minutes with direct heat at 180°C.
Back to
Ingredients
12 langoustines
2 grated lemons
1 clove of garlic
50 grams of chili flakes
chopped flat parsley
YAKINIKU Japanese Szechuan Pepper
YAKINIKU Japanese Smoked Salt
Equipment