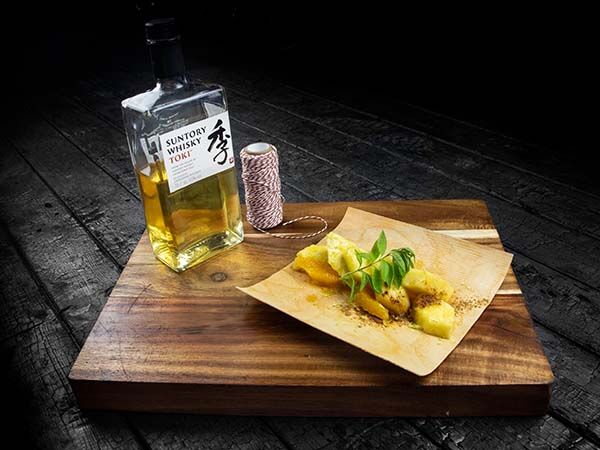 Grilled pineapple
4 persons | Desserts | Vegetarian | Dessert
---
Preparation
Start by soaking the Wood Wrap in the rum and orange juice. Do this for one hour.
Meanwhile, cut the pineapple into 3x6 cm slices. Then spread the pineapple with honey and sprinkle with Japanese Szechuan Pepper and a pinch of cinnamon. Afterwards, roll up all the ingredients in the Wood Wrap and tie it up with butcher's twine.
Finally, grill the Wood Wrap for 15-20 minutes with indirect heat at a temperature of 180-200°C.
Back to
Ingredients
1 pineapple
one shot of brown rum
a splash orange juice
25 grams of honey
pinch of cinnamon
YAKINIKU Japanese Szechuan Pepper
Equipment
BBQ or oven
butcher's twine