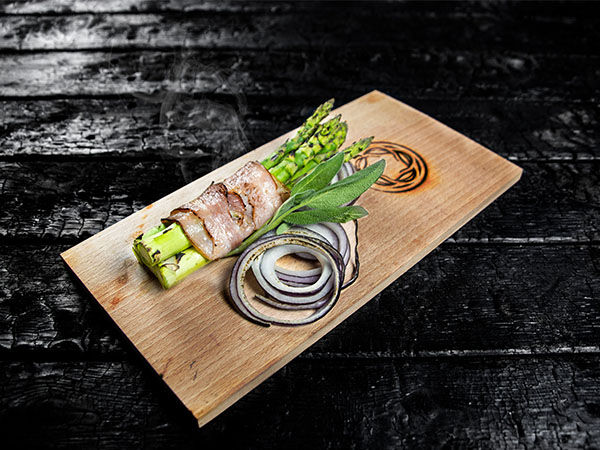 Green asparagus with ham
4 persons | Vegetables | Meat | Appetizer
---
Preparation
Start by soaking the smoking board in water for one hour. Meanwhile, wash the green asparagus and cut off the bottom.
Then cut the slices of Serrano ham in half lengthwise and wrap the green asparagus from bottom to top with 2 half slices of Serrano ham leaving the tips free.
Then grill the asparagus for 8 minutes with direct heat at 200°C and slice the red onion into rings. Place all ingredients on the smoking board and smoke for 10 minutes. Finally, serve with a sprig of sali.
Back to
Ingredients
bunch of green asparagus
serrano ham
red onion
sprig of sage
Equipment