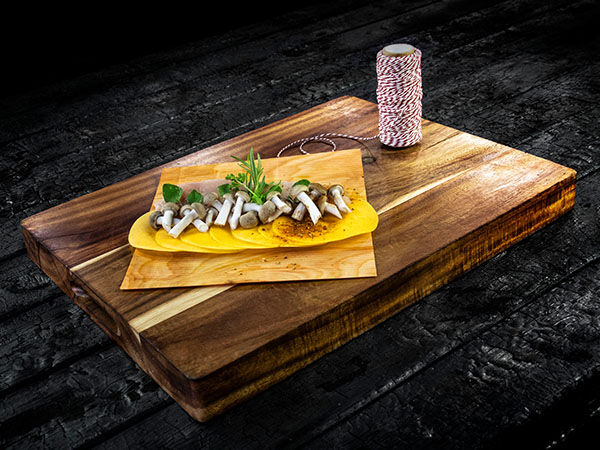 Seasoned chicken
4 persons | Poultry | Meat | Main dish
---
Preparation
Season the chicken with the Chicken hers, oregano and olive oil.
Next, slice the pumpkin and place the chicken and pumpkin on the Wood Wrap. Top with fresh sage and shiitake.
Finally, tie the wrap with butcher's twine and grill for 15 minutes with indirect heat at a temperature of 180°C. The chicken is ready once it reaches a core temperature of 74°C.
Back to
Ingredients
500 grams chicken thigh or chicken breast (pack chicken thigh for a slightly juicier chicken)
EldurApi Chicken herbs
fresh sage
oregano
olive oil
pumpkin
shiitake
Equipment
BBQ or oven
butcher's twine