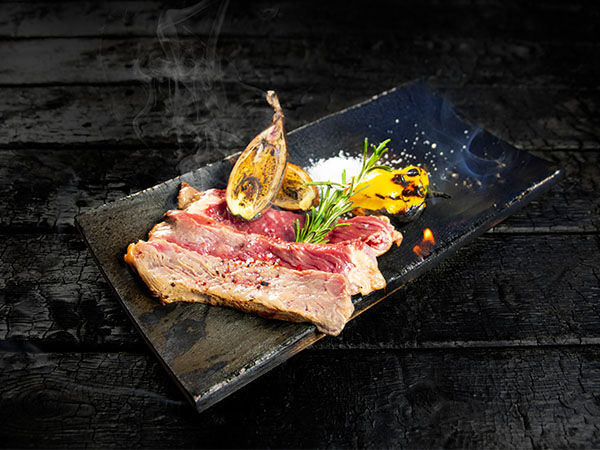 Rib-eye
4 persons | Beef | Meat | Main dish
---
Preparation
Cut the onion into quarters and the rib-eye into thin slices.
Meanwhile, place the smoking board directly into the fire until the board blackens, then remove the board from the fire with tongs. Grill the yellow pepper directly on the coals (caveman style) and the onions briefly with indirect heat.
Then place the meat with the onions and pepper on the board and garnish the meat with Japanese Smoked Salt, Japanse Szechuan Pepper and Meat herbs.
Finally, let the rib-eye cook briefly on both sides on the smoking board until a nice grill edge is created. The intention is that the rib-eye inside remains raw.
Back to
Ingredients
2x 250 grams rib-eye (room temperature)
2 onions in quarters
EldurApi Meat herbs
Yellow pepper
YAKINIKU Japanese Szechuan Pepper
YAKINIKU Japanese Smoked Salt
Equipment