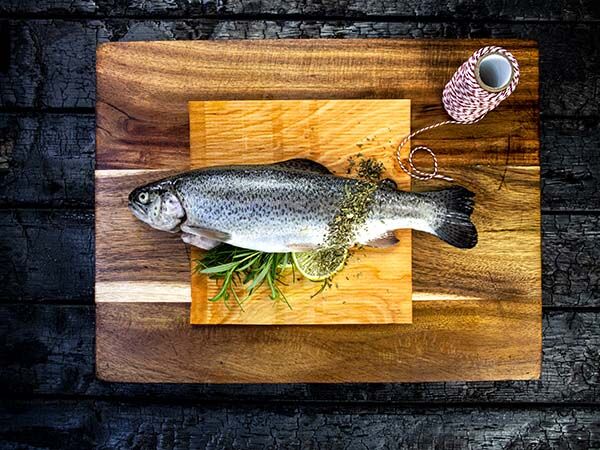 Trout
4 persons | Fish and shellfish | Fish | Main dish
---
Preparation
Start by soaking the Wood Wrap in white wine and water (50/50). Do this for an hour. Then rub the trout with olive oil, parsley and chives.
Then baste the fish with lime and sprinkle with the Fish herbs. Then roll the ingredients in the Wood Wrap and tie it up with butcher's twine.
Finally, grill the Wood Wrap for 15 minutes with indirect heat at 180-200 °C. The trout is ready when it reaches a core temperature of 60 °C.
Back to
Ingredients
1 trout
white wine
2 tablespoons olive oil
1 tablespoon chopped flat parsley
1 tablespoon chopped chives
1 lime
EldurApi Fish herbs
Equipment
BBQ or oven
butcher's twine