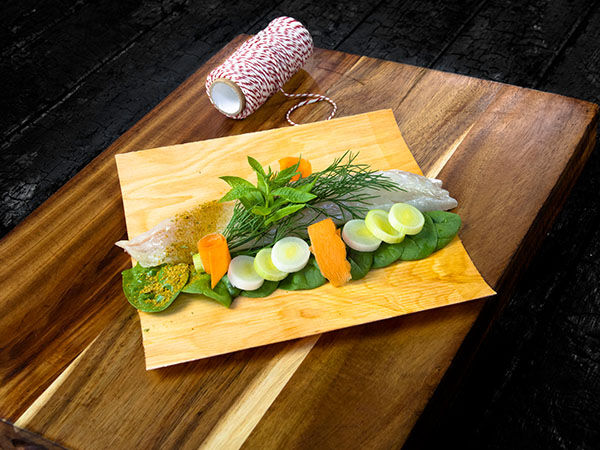 Sea bass
4 persons | Fish and shellfish | Fish | Main dish
---
Preparation
Start by soaking the Wood Wrap in white wine and water (50/50). Do this for an hour.
Next, place the spinach on the Wood Wrap and top with the sea bass. Sprinkle the Fish herbs over the sea bass and top with a few verveine leaves.
Tie the wrap closed with butcher's twine and finally grill the Wood Wrap for 15 minutes with indirect heat at 180-200°C. The sea bass is ready when it reaches a core temperature of 60°C.
Back to
Ingredients
1 slice of sea bass
white wine
spinach
verveine
EldurApi Fish herbs
Equipment
BBQ or oven
butcher's twine