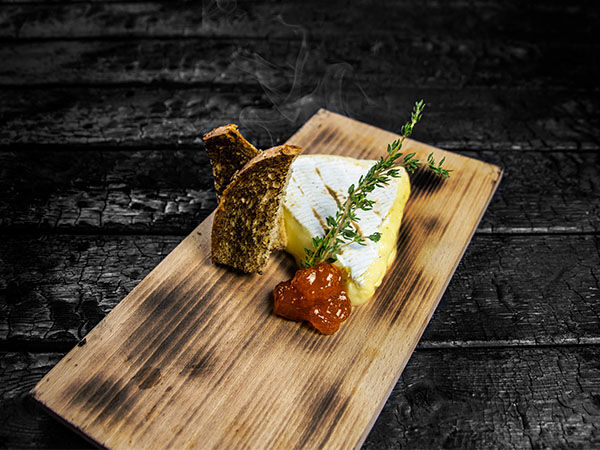 Camembert
4 persons | Appetizers | Vegetarian | Appetizer
---
Preparation
Start by soaking the smoking board in water for one hour. Meanwhile, grill the camembert on one side for about 20 seconds with direct heat at 180°C.
Then grease the board with olive oil and grill it briefly until the board is very lightly charred. Then turn the board over and place the camembert on the pregrilled side on the smoking board.
Finally, smoke the camembert for about 10-15 minutes until it almost begins to "run". Serve with fig chutney and bread.
Back to
Ingredients
1 camembert
a few sprigs of thyme
fig chutney
Equipment